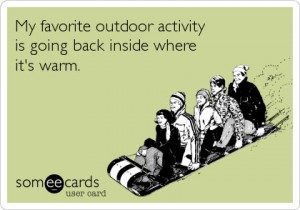 I don't know about you, but we've had just about enough of this snowy weather :) Come and escape the cold with good friends and cropping!! The space is warm and we'd love to see you!! Don't hibernate like that rotten little groundhog (six more weeks of winter…. blah!!). Escape the cabin fever and spend some time at the crop space!! Bring your own friends, or make new ones when you come! Check out the calendar over on the right and sign up to come crop!!
Some of our upcoming crops…
February 22-This is our exciting new card class AND a crop all on the same day!! Sign up for just one, or sign up for both, either way you'll escape the cold and snow :)
February 28-Friday night, 6-midnight-no better way to kick off your weekend than with good friends and creative time!
March 1-This Saturday is a 9am-9pm crop, spend the whole day cropping and chatting, and still get home early :)
Remember, to reserve your spot you need to sign up over on the right side on the calendar, we wouldn't want you to miss out!!!