A huge "Thank you" to everyone who attended our super fun Halloween Crop!!  We had so much fun, and hope everyone else did as well… In case you didn't have time to put it together at the crop, here's the photos of the table-gift layout that everyone received…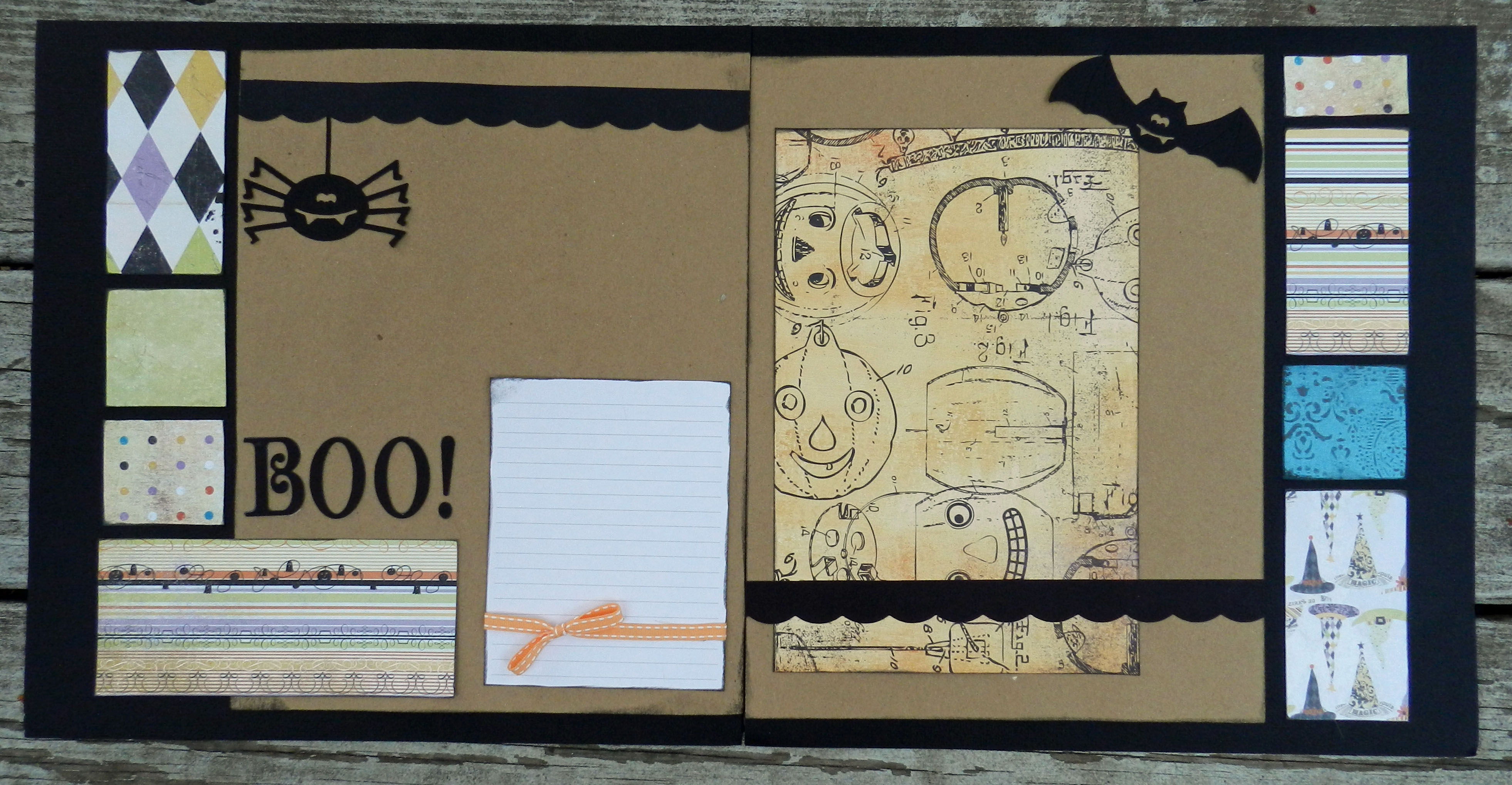 For anyone who was wondering… The patterned papers are all from the "Oct 31" line by Fancy Pants, the bat, spider, and scallop borders are QuicKutz, and the Boo! is the Fiesta font (also QuicKutz).
For those of you that were asking about the recipe, click here.
A quick note… Spots for the Yankee Swap Crop are filling up fast, so let us know ASAP if you want to come!! It's only a $10 deposit to hold your spot.