Welcome to "We Found Wednesday," a place for us to share some cool craftiness that we found this week!!
More fabulous kit previews from CHA, this week we peek at 2 new core kits from Project Life. If you love the Project Life way of scrapping, you'll love these beautiful new core kits!
Here's a sneak of the Strawberry Core Kit designed by Emily Ley.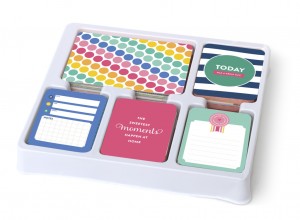 And the Azure Core Kit designed by Amber LaBau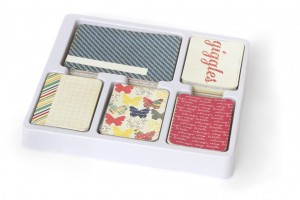 Remember… Our crop this Saturday is sold out, but we have several other upcoming crops on the calendar. There's still space on Friday, January 31 from 6pm-midnight for just $15. There's also a few spaces left for our upcoming Super Saturday crop, Saturday, February 1 9am-midnight including dinner for just $40. Check out the calendar over on the right side to sign up for upcoming crops before they sell out!!