We're planning our next Super Saturday Crop… Our event crops usually sell out quickly, so be sure to email us or call us (please don't just leave a comment or post on facebook :)) A $10 non-refundable deposit is required to hold your spot if you want to come to the….
Shamrock Crop
Saturday, March 17th
9am-midnight
Just $35 for the whole day and includes dinner!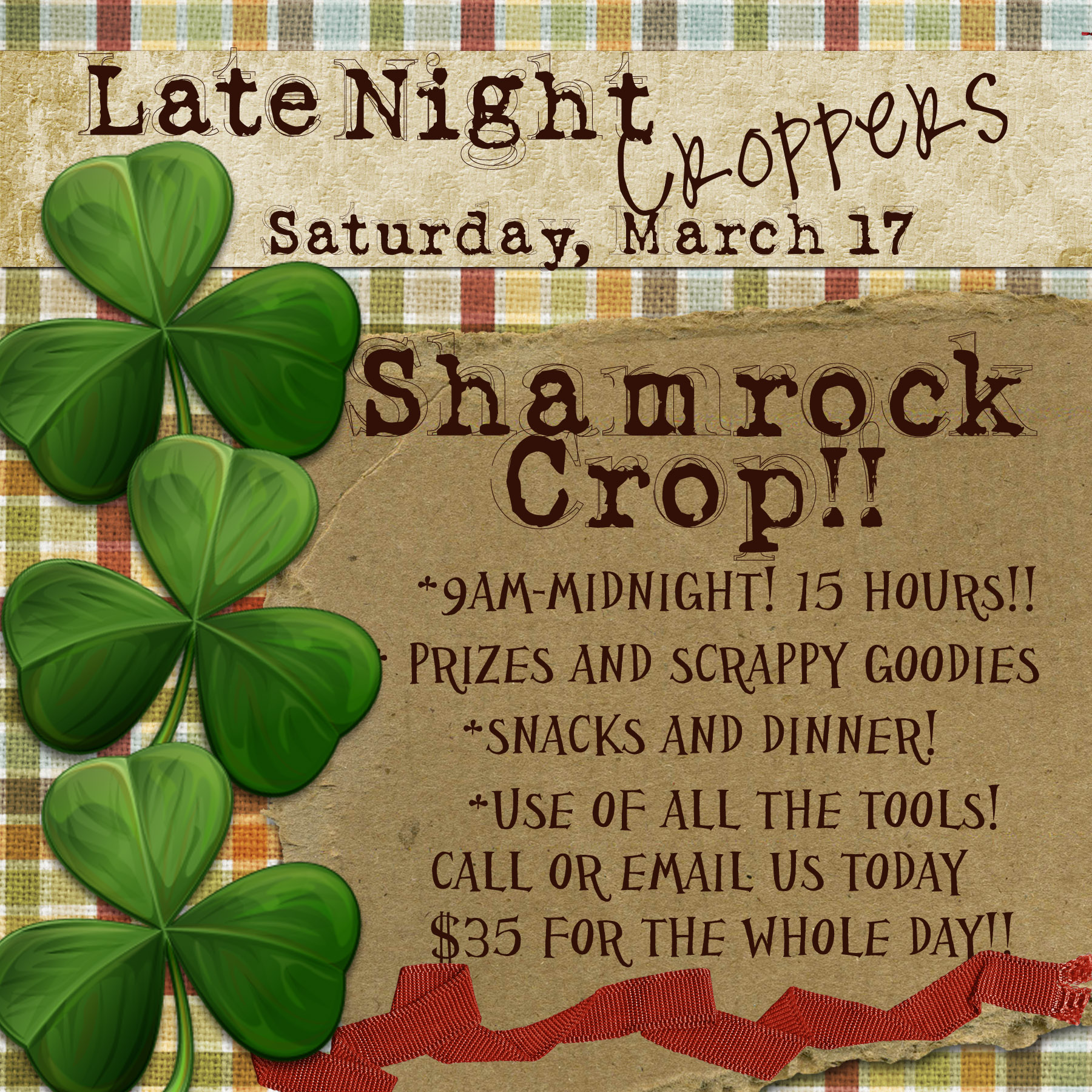 Call or email us today to reserve your spot!!