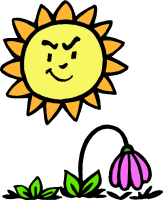 Looking for a way to escape the heat?? Join us at our wonderful air conditioned crop space … Check out our Summer Crop Specials!!
Summer Crop Special #1
Want to come crop on a Saturday, but can't commit to the whole day? Well, we have added a Saturday evening option!!  Crop for just $15 from 6-midnight (just like a Friday Crop).
Summer Crop Special #2
Plan 2 separate crops before August 31st, and take $5 off your second crop!! You must plan and pre-pay for the 2 crop dates, and the second crop needs to happen before August 31.
Give us a call, or send us an email to schedule your upcoming crops today!!!