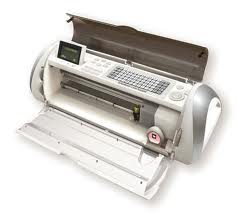 We couldn't wait until Wednesday to share this week!! What are we sharing?? Our Cricut Cartridges!! Have you seen our list? Where else can you go to crop, and have 2 Cricuts available for use (Expression and Original) plus MORE THAN 100 available cartridges?? If you haven't come to crop recently, sign up and check it out! One of the most commonly commented on features of Late Night Croppers is our vast array of tools for use. The most amazing part is our list of Cricut Cartridges. Sign up using the calendar over on the right, and come check them out!!
And, did you know that we are now offering private crops? Contact us for more information if you have a group of friends that would like to come and have your own private crop. The space is available on weekends or weekday evenings whenever we don't have a regular crop scheduled. Please contact us for more information!
Upcoming Crop Dates… Check out the calendar over on the right! We've got lots of upcoming dates on the calendar. May 2, 10, 17, and 30, plus our Super Saturday Anniversary Crop on May 31!!! Use the signups over on the right!!