Today: We Found Washi!! Oh, how we love Washi Tape!! Check out a couple of these beautiful flowers we found made with Washi.
This video shows you how to create Washi Tape flowers. The card she's making is for Valentine's Day, but they are adorable and could be used on so many cards!

And another way to make flowers with Washi… Can you tell we're DONE with winter and are looking forward to seeing spring??  Click on the picture to go to the website and tutorial!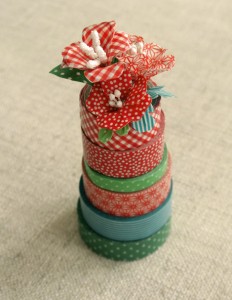 Check out these cool Washi products on Amazon
AND!!!! We have upcoming crops that are starting to fill up!! Check out the calendar over on the right side of your screen and contact us to reserve your space!! Check out our scheduled crops for February 28, March 1, and March 9. You don't want to miss out on your crafty time!! And, remember if you want to crop on a day that we don't have scheduled, please contact us, we may be able to schedule your group in!